News
We always collect and report news all around and inside Graha Niaga to keep you update and get closer with us. To learn about us better, take a look at the articles below.
Investor Summit 2010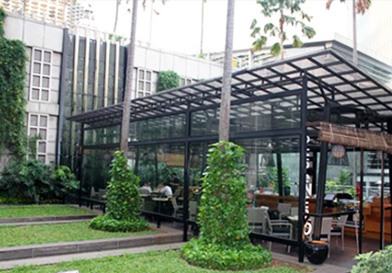 Pada tanggal 10 dan 11 November 2010 bertempat di Ritz Carlton Pacific Place Jakarta diselenggarakan Investor Summit dan Capital Market Expo 2010 dengan tema "Capital markets, gateway to a better future".
Kegiatan yang dilaksanakan setiap tahun ini akan berlangsung selama 2 (dua) hari yang terdiri dari kegiatan pameran (expo), presentasi emiten dan talkshow dari Self Regulatory Organization (SRO), pemerintah dan pakar pasar modal. Diharapkan kegiatan ini dapat meningkatkan sosialisasi dan edukasi yang lebih terpadu bagi masyarakat tentang potensi, peluang dan nilai tambah jika berinvestasi di pasar modal.
Salah satu peserta dari beberapa BUMN adalah PT. Bahana Securities dan PT. Grahaniaga Tatautama sebagai Group Bahana berpartisipasi memperkenalkan ekspansi pengembangan hotel dan pengelolaan gedung ramah lingkungan.