News
We always collect and report news all around and inside Graha Niaga to keep you update and get closer with us. To learn about us better, take a look at the articles below.
Berbagi Kasih di Hari Qurban Yang Diselenggarakan Mesjid Niaga Rahmat Di Gedung Graha Niaga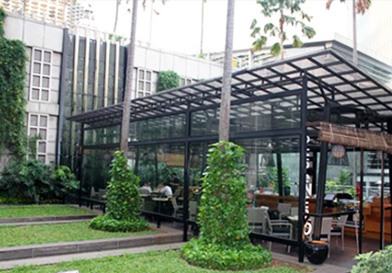 Memperingati Idul Adha 1431 H Mesjid Niaga Rahmat menyelenggarakan Hewan Qurban dan telah terkumpul 7 sapi dan 47 kambing dengan nilai uang sejumlah 112.211.000,- Yang disalurkan :
(1) Untuk (i) Daerah Pasca Bencana Alam(Tsunami & Banjir), (ii) Lokasi Pengungsian Gunung Merapi (iii) Daerah Minus dan Miskin, Pemotongan dan pendistribusian dilakukan di lokasi daerah bencana. Dan dalam hal ini Panitia Idul Qurban bekerja sama dengan Klinik Hati dalam penyalurannya.
(2) Untuk Office Boy / Messenger , Satpam dan Cleaning Service Gedung
di Gedung Graha Niaga dan masayarakat sekitar khususnya Warga Setiabudi dan daging hewan qurban juga dibagikan kepada Karyawan kurang mampu di dalam dan sekitar gedung Graha Niaga telah didistribusikan kurang lebih 650 bungkus daging sapi ditambah 100 bungkus daging kambing.
Terima kasih atas bantuan Bapak dan Ibu untuk Qurban untuk Solidaritas yang telah mempercayakan kepada kami.