News
We always collect and report news all around and inside Graha Niaga to keep you update and get closer with us. To learn about us better, take a look at the articles below.
Pembinaan Tenant Graha Niaga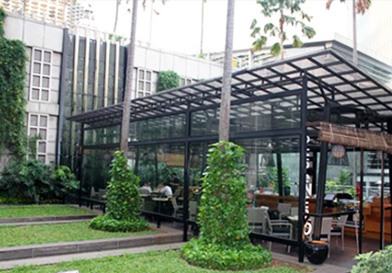 Dalam rangka sosialisasi beberapa informasi mengenai peraturan Pergub DKI aturan mengenai Non Smoking, Green Building dan fungsi tangga darurat di gedung maka Gedung Graha Niaga, maka Gedung Graha Niaga telah menyelenggarkan pertemuan dengan seluruh penyewa yang telah diadakan pada hari Kamis tanggal 18 November 2010 di Financial Hall lantai 2.

Beberapa informasi yang disampaikan antara lain :
- Pergub No. 88 tahun 2010 mengenai peraturan baru aturan Non Smoking di Gedung dan area bisnis
- Green Building yang telah disampaikan Bp. Lutan dari Konsultan Green Building yang membahas pengelolaan Gedung Ramah Lingkungan.
- Penggunaan tangga darurat yang seharusnya untuk jalur evakuasi keadaan darurat kebakaran.

Semoga dengan pertemuan diatas dapat menambah wawasan dan informasi mengenai tindakan para penyewa dalam mengantisipasi hal-hal yang berkaitan sebagai penghuni di High Rise Building.