News
We always collect and report news all around and inside Graha Niaga to keep you update and get closer with us. To learn about us better, take a look at the articles below.
Bulletin Edisi ke X PT.Grahaniaga Tatautama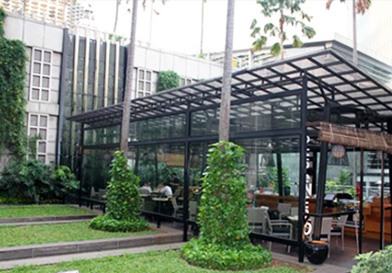 Telah terbit Bulletin Edisi ke X PT. Grahaniaga Tatautama pada awal Juli 2011. Pada bulletin edisi ke X ini berisi mengenai informasi perolehan Sertifikasi Green Mark dengan level Gold pada tanggal 19 Mei 2011 yang di berikan ke pada PT. Grahaniaga Tatautama selaku pemilik dan pengelola gedung Graha CIMB NIAGA dari sebuah lembaga sertifikasi Internasional yang berkedudukan di Singapore yaitu Building and Construction Authority International Of Singapore. Kemudian Pada tanggal 17 Juni 2011 pada malam Apresiasi Lingkungan Hidup 2011 di Balai Agung Balaikota DKI Jakarta dalam rangka Ulang Tahun Kota Jakarta ke 484, PT Grahaniaga Tatautama selaku Pemilik dan Pengelola Gedung Graha CIMB Niaga Jakarta mendapat penghargaan Gedung dengan Pengelolaan Lingkungan Hidup "Sangat Baik" yang ke 3 kalinya dari Pemda DKI Jakarta.
Bulletin tersebut dapat di download di website Graha Niaga dengan terlebih dahulu Login Ke CRM (Customer Relationship Management)