News
We always collect and report news all around and inside Graha Niaga to keep you update and get closer with us. To learn about us better, take a look at the articles below.
Bahana Agen Penjual Sukuk Ritel SR-004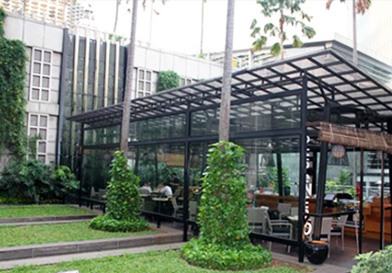 Saat ini para investor surat berharga pemerintah sedang menantikan penerbitan sukuk ritel (Sukri). Pemesanan instrumen yang biasa disebut Sukri ini sudah dapat dipesan melalui beberapa sekuritas dan bank yang telah ditunjuk sebagai agen penjual Sukri. Salah satu sekuritas agen penjual Sukri 004 ini adalah Bahana Securities.
Bahana Securities memberikan kesempatan yang seluas-luasnya kepada calon investor untuk berinvestasi di Sukri ini. Masa penawaran awal (book-building) sukuk ritel terbaru dengan seri SR-004 yang akan berlangsung 5-16 Maret 2012 mendatang.Sedangkan penjatahan akan dilakukan tanggal 19 dan pembayaran kepada Agen Penjual 20 Maret.
Sukri kali ini berbeda dengan sebelumnya karena saat ini pemerintah membatasi nilai pembelian tiap investor dengan nilai maksimal Rp 5 miliar. Hal ini bertujuan untuk memberikan kesempatan berinvestasi yang lebih luas kepada para investor melalui instrumen tersebut.
Untuk nilai minimal nya investor dapat membeli senilai Rp 5 juta itu dengan memiliki jangka waktu 3,5 tahun sedangkan pembayaran kupon akan dilangsungkan setiap bulan dengan besar kupon 6.25%.