News
We always collect and report news all around and inside Graha Niaga to keep you update and get closer with us. To learn about us better, take a look at the articles below.
Dirgahayu Bahana Group ke 39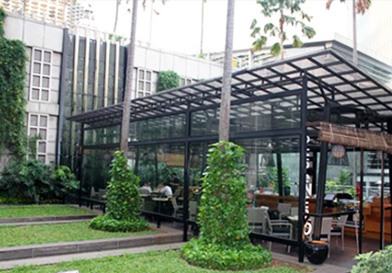 Jakarta. Bahana Group yang terdiri dari PT Bahana Pembinaan Usaha Indonesia (persero) sebagai holding company yang mempunyai anak-anak perusahaan yang terdiri dari PT Bahana Securities, PT Bahana TCW Investment Management, PT Bahana Artha Ventura dan PT Grahaniaga Tatautama merayakan hari jadi nya yang ke 39 tahun. Untuk memperingati hari jadinya Bahana Group menyelenggarakan secara sederhana dengan mengadakan donor darah bekerjasama dengan PMI Jakarta bertempat di Financial Hall, Graha CIMB Niaga lantai 2. Donor Darah ini yang berhasil mengumpulkan sebanyak 230 kantong darah. Diharapkan diusia yang ke 39 tahun ini, Bahana Group dapat membuktikan diri sebagai salah satu lembaga/institusi penyedia jasa keuangan yang terlengkap dan terbaik di Indonesia dan dapat memberikan manfaat bagi pemangku kepentingan.