News
We always collect and report news all around and inside Graha Niaga to keep you update and get closer with us. To learn about us better, take a look at the articles below.
Digital Directory Graha CIMB Niaga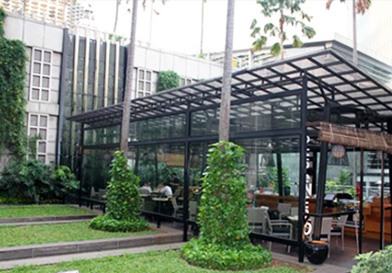 Di pertengahan tahun 2013 Management Gedung PT Grahaniaga Tatautama menampilkan wajah baru Directory Tenant Ground Floor Main Lobby dengan tampilan 4 TV LCD 42 Digital Directory Graha CIMB Niaga. Penampilan baru tersebut diharapkan dapat memenuhi pelayanan kami kepada para Tenant dan Tamu yang ingin berkunjung ke Tenant Perusahaan Perkantoran dan Retail, serta memberikan informasi kegiatan lainya yang berlangsung di Graha CIMB Niaga. Kami akan terus berupaya memberikan pelayanan yang terbaik demi kenyamanan dan kepuasan Tenant Graha CIMB Niaga.