News
We always collect and report news all around and inside Graha Niaga to keep you update and get closer with us. To learn about us better, take a look at the articles below.
HUT Graha CIMB Niaga ke 20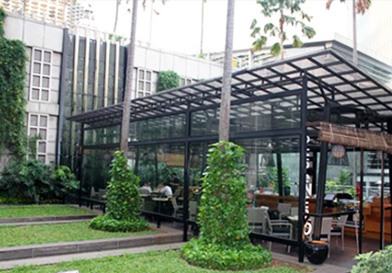 Gubernur DKI Jakarta Bapak Joko Widodo atau Jokowi berkesempatan hadir membuka acara perayaan HUT Gedung Graha CIMB Niaga ke 20 Tahun pada hari Minggu, 2 Juni 2013 jam 07.00 wib. Pak Jokowi yang mengenakan kostum fun bike berwarna hijau bersama Bapak Irwan Judojono selaku DIRUT PT Grahaniaga Tatautama dan juga Para Komisaris melepas 500 orang peserta Fun Bike jam 07.00 pagi.
Usai membuka acara, Pak Jokowi kembali mengayuh sepedanya berbaur dengan 500 peserta funbike Anniversary Graha CIMB Niaga khusus penyewa gedung dan para undangan melintasi rute jalan Sudirman – Bundaran HI PP.
Acara kegiatan Fun Bike Anniversary Graha CIMB Niaga ke 20 tahun mengundang Para Tenant Gedung dan tamu undangan yang diawali sambutan Bapak Irwan Judojono dan dilanjutkan pemutaran Video Profile Gedung Graha CIMB Niaga serta pelepasan Balon ke udara dalam rangka HUT Graha CIMB Niaga ke 20 bersama Para Direksi dan Komisarais PT Grahaniaga Tatautama. Dilanjutkan ke acara inti menyuguhkan acara hiburan musik, kav.e 58, dan Sebagai acara terakhir undian doorprize quiz untuk peserta fun bike para tenant yang memiliki undangan, juga mendapatkan goodybag sponsor dan pohon buah serta kompos hasil olahan sendiri.
Kami sangat bersyukur acara berlangsung dengan sangat meriah dan para tenant sangat menikmati acara tersebut, Sampai ketemu diacara Gedung Graha CIMB Niaga selanjutnya.