News
We always collect and report news all around and inside Graha Niaga to keep you update and get closer with us. To learn about us better, take a look at the articles below.
HARI PELANGGAN NASIONAL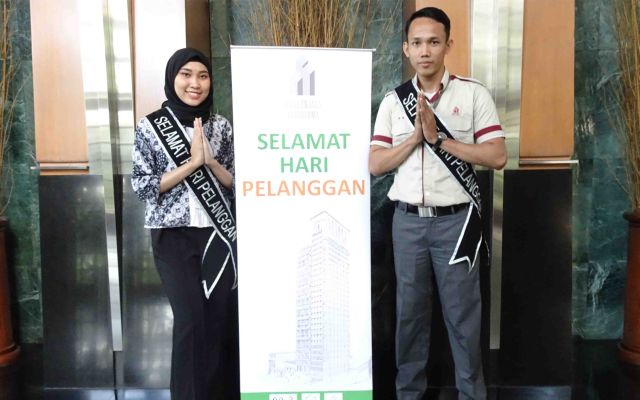 Bagi PT.GRAHANIAGA TATAUTAMA Melayani Pelanggan tidak hanya cukup ketika ada keluhan atau ketika membutuhkan informasi, namun juga memahami apa yang mereka butuhkan dan bagaimana memberikan kemudahan untuk mendapatkan pelayanan yang terbaik.
Pada tanggal 4 September 2017, tepatnya jatuh pada hari Senin yang berlokasi di Gedung Graha CIMB Niaga. Manajemen Gedung Graha CIMB Niaga yaitu PT. GRAHANIAGA TATAUTAMA dalam rangka menyukseskan Hari Pelanggan Nasional dan merupakan bentuk apresiasi kepada penyewa setia yang berkantor di Gedung Graha CIMB Niaga membagikan GIFT COOKIES kepada Pelanggan.
Peringatan Hari Pelanggan Nasional ini tepat dijadikan moment untuk menyatakan kesediaan dalam melayani penyewa.