News
We always collect and report news all around and inside Graha Niaga to keep you update and get closer with us. To learn about us better, take a look at the articles below.
Penganugerahan Penghargaan Soebroto 2017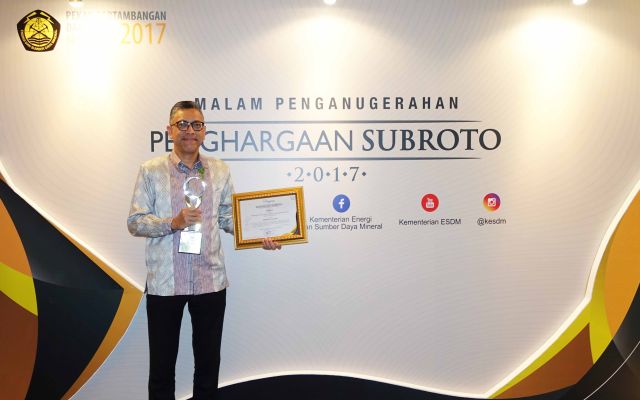 Dalam rangkaian Hari Jadi Pertambangan dan Energi Ke-72, Kementerian Energi dan Sumber Daya Mineral (ESDM) menggelar malam penganugerahan Penghargaan Soebroto 2017. Perhelatan ini dibuka oleh Menteri ESDM Ignatius Jonan di XXI Ballroom, Djakarta Theater, Jakarta, Rabu 27 September 2017
Tercatat sebanyak 34 perusahaan/instansi penerima PEEN dengan 9 pemenang kategori bangunan gedung hemat energi.
Beberapa penghargaan energi tersebut yakni Penghargaan Efisiensi Energi Nasional (PEEN), Penghargaan Pengelolaan Bidang Keselamatan dan Kesehatan Kerja Serta Lindungan Lingkungan (K3LL) Panas Bumi, Penghargaan Wartawan Energi, Penghargaan Keselamatan Migas, dan Penghargaan Energi (PE).
PT Grahaniaga Tatautama menjadi salah satu pemenang dalam katagori MANAJEMEN ENERGI PADA INDUSTRI DAN GEDUNG BANGUNAN.
Pada malam penghargaan tersebut, PT Grahaniaga Tatautama diwakili oleh Direktur Utama Bpk. Fakky Ismail Hidayat untuk menerima penghargaan tersebut dan secara langsung diberikan oleh
Menteri ESDM Ignatius Jonan