News
We always collect and report news all around and inside Graha Niaga to keep you update and get closer with us. To learn about us better, take a look at the articles below.
Penghargaan Zero Accident & P2-HIV/AIDS Tahun 2018 PT. Grahaniaga Tatautama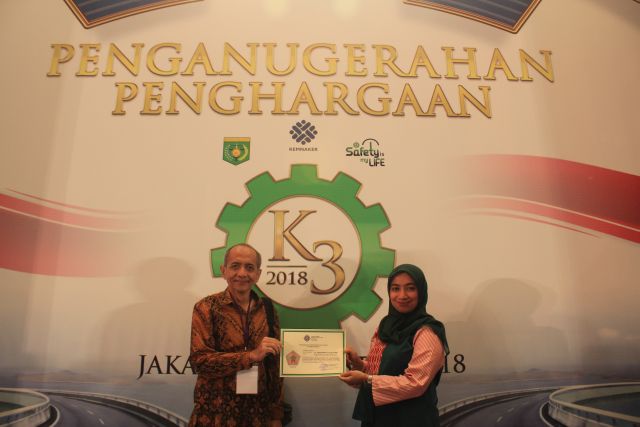 Pada tanggal 9 Agustus 2018, PT. Grahaniaga Tatautama kembali diberikan kepercayaan untuk mendapatkan penghargaan di bidang Keselamatan dan Kesehatan Kerja yaitu penghargaan Zero Accident Award dan P2-HIV/AIDS Award di tempat kerja.
Penghargaan zero accident / kecelakaan nihin ini merupakan apresiasi tertinggi di bidang K3 dari Kementerian KetenagaKerjaan RI kepada seluruh perusahaan yang berkomitmen terhadap upaya-upaya pencegahan kecelakaan kerja di tempat kerjanya terhitung dari Januari – Desember Tahun 2017. Diharapkan dengan adanya penghargaan kecelakaan nihil ini, setiap perusahaan dapat memaksimalkan upaya-upaya pencegahan kecelakaan yang dimulai dari pencegahan kecelakaan dan pengawasan di tempat kerja.
Selain penghargaan kecelakaan nihil, PT. Grahaniaga Tatautama juga mendapatkan penghargaan "Silver" dalam program Pencegahan dan Penanggulangan HIV/AIDS di tempat kerja. Prestasi ini merupakan wujud apresiasi dari Kementerian Ketenagakerjaan RI yang menganugerahi PT. Grahaniaga Tatautama sebagai salah satu perusahaan pengelola gedung yang turut berkomitmen terhadap Pencegahan Dan Penanggulangan HIV / AIDS di Gedung Graha CIMB Niaga.
Penyerahan sertifikat penghargaan Zero Accident dan P2-HIV/AIDS award ini diberikan di PT. PGN dan diserahkan langsung kepada seluruh penerima penghargaan oleh Sekretaris Jendral Kementerian Ketenagakerjaan RI, Bapak Heri Sudarmanto.