News
We always collect and report news all around and inside Graha Niaga to keep you update and get closer with us. To learn about us better, take a look at the articles below.
Donor Darah dalam Rangka HUT Ke 46 PT. Bahana Pembinaan Usaha Indonesia (Persero)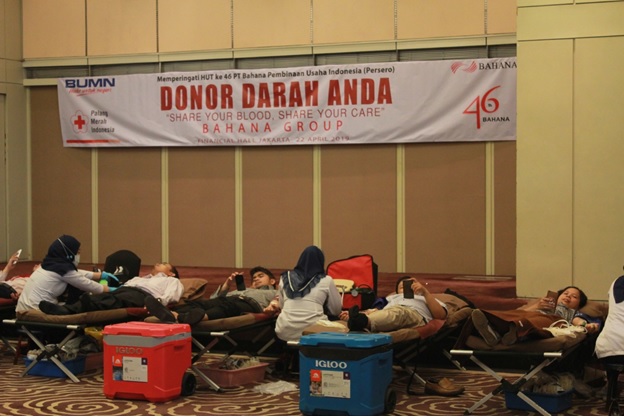 Donor Darah Bahana bertemakan ' SHARE YOUR BLOOD, SHARE YOUR CARE ' , menjadi acara rutin tahunan dimana Bahana bekerja sama dengan PMI Jakarta. Donor darah dihadiri oleh lebih dari 250 pendonor baik dari karyawan Bahana Group sendiri maupun dari pendonor di gedung Graha CIMB Niaga dan sekitarnya, yang begitu antusias untuk berpartisipasi.
Acara syukurun yang dilaksanakan secara sederhana namun tidak mengurangi arti perayaannya. "Selalu bermakna", itu kata kata yang terucap disetiap perayaan Bahana Group.