News
We always collect and report news all around and inside Graha Niaga to keep you update and get closer with us. To learn about us better, take a look at the articles below.
Body Thermal Scanner Gedung Graha CIMB Niaga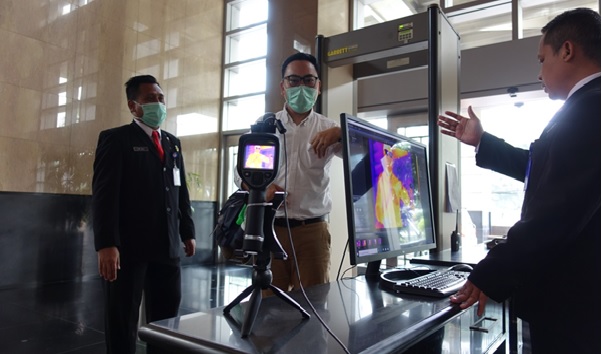 PT Grahaniaga Tatautama, saat ini menerapkan pengukuran suhu tubuh pada pintu masuk gedung Graha CIMB Niaga baik menggunakan Thermal Gun, maupun dengan Body Thermal Scanner. Pengukuran suhu tubuh dilakukan dengan tujuan meminimalisir kemungkinan penyebaran virus Covid-19. Langkah ini adalah salah satu langkah pencegahan yang dilakukan oleh PT Grahaniaga Tatautama selain hal hal lain yang disesuaikan dengan arahan pemerintah pusat dan daerah.