News
We always collect and report news all around and inside Graha Niaga to keep you update and get closer with us. To learn about us better, take a look at the articles below.
Penanganan Pencegahan Penularan Covid - 19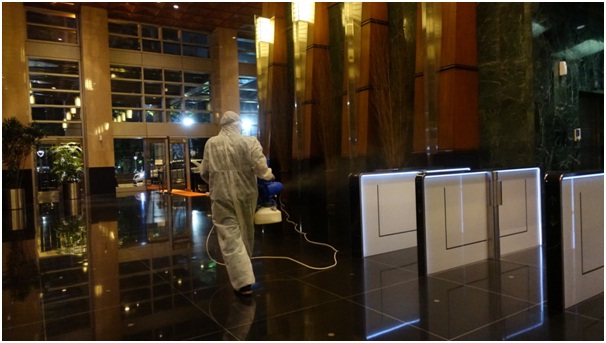 Seiring dengan perkembangan kasus infeksi virus Covid-19 di Indonesia, khususnya di wilayah DKI Jakarta, kami Management Gedung Graha CIMB Niaga secara rutin menyediakan hand sanitizer dan melaksanakan pemeriksaan suhu tubuh di area masuk gedung yaitu di area Lobby Utama Ground Floor, Lobby ATM Ground Floor dan Lobby lantai B1 baik menggunakan body thermal scanner ataupun thermo gun. Kami juga membersihkan secara rutin daerah yang sering disentuh banyak orang dengan cairan disinfektan, melakukan penyemprotan disinfektan di area umum dan area kerja tenant secara rutin. Kami bekerja sama dengan tenant untuk melaksanakan instruksi pemerintah dan dinas terkait untuk mencagah penyebaran virus Covid-19.