News
We always collect and report news all around and inside Graha Niaga to keep you update and get closer with us. To learn about us better, take a look at the articles below.
AYO PAKAI MASKER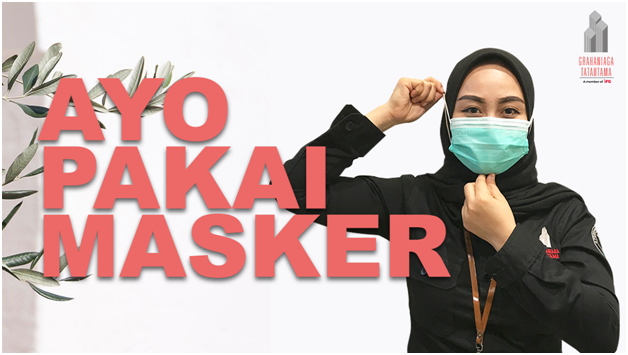 Pada Bulan Januari 2021, angka konfirmasi kasus positif Covid-19 di Indonesia telah mencapai 1 juta kasus. Penerapan protokol kesehatan menjadi kunci penting pencegahan penyebaran COVID-19. Kesadaran dan peran setiap orang untuk saling melindungi satu sama lain dengan menerapkan protokol pencegahan penyebaran COVID-19 sangatlah penting. Salah satu cara yang dapat dilakukan adalah dengan konsisten menerapkan 3M (Memakai Masker, Mencuci Tangan, dan Menjaga Jarak).
Mari bersama Patuhi Protokol Kesehatan dengan melakukan 3M.
Stay Alert, Stay Safe and Health