News
We always collect and report news all around and inside Graha Niaga to keep you update and get closer with us. To learn about us better, take a look at the articles below.
Pelantikan Change Agent IFG 2021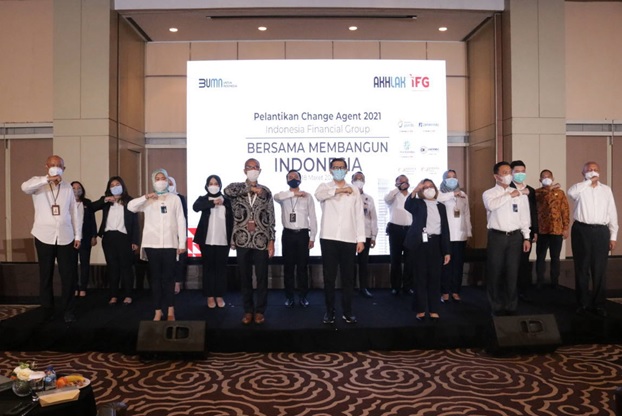 Karyawan PT Grahaniaga Tatautama menjadi salah satu bagian dari 100 orang yang dilantik menjadi agen perubahan (agent of change).
PT Grahaniaga Tatautama tergabung dalam Indonesia Financial Group (IFG) yang merupakan BUMN holding Penjamin dan Perasuransian serta Investasi, yang memiliki satu pergerakan baru yang berfungsi untuk menanamkan nilai-nilai Akhlak di dalam diri insan-insan BUMN.